Though you expected that some simple repairs could keep it going, it simply is beyond repair. Your less-than-perfect car has served you perfectly in its life, but since it isn't running, you can sell it to wreckers for cash.
You may be asking yourself, "are there auto wreckers in my area that will take this car?" With our five yards nationwide, the answer is most likely "yes"! In fact, the best course of action you can take is to hand your car over to professionals who can safely recycle it at an auto wrecking yard.
Atlas Auto will pick up your vehicle for FREE! We are the best automotive wreckers around to ensure that we can pick up the vehicle from your home, workplace, repair shop or even from the side of the road. Once you agree to our offer the process is fast and easy and we will pick up your car.
Want to sell your car to wreckers?
Why should I ask a wrecker near me to recycle my car?
Eco-Friendly Auto Wrecking: Cars are full of hazardous chemicals that can harm the environment if left to sit on its own. Radiator fluid, batteries, oil, and other components in the car can disrupt the ecosystem and harm plants and animals.
When you send scrap cars to the scrapyard, professional car wreckers can properly drain the fluids, dismantle valuable parts, then recycle the remaining steel, glass, and parts.
The car parts that are salvageable like tyres, transmissions, panel parts and batteries can even go to other cars that need repairs. The other hazardous materials are then disposed of in an eco-friendly manner. When you recycle your vehicle, you're in good company.
All recycled car parts are put to good use. For example, windshield glass can be used when manufacturing floor tiles, jewelry, and counter tops. Manufacturing new glass requires the consumption of fossil fuels, but reusing the glass from cars spares the planet unnecessary extra production. The metals that your auto wrecker can salvage from your vehicle are also repurposed to be used in countless products.
Sell Your Vehicle Fast. Easy. Free
How does recycling a car with Atlas Auto work?
Recycling your car is fast and easy when you work with Atlas Auto. We'll make it as easy as possible to get the scrap car off your hands. After we find out the make, model, year, and other details, we can give you the best quote.
If you accept our offer, we'll set up a pickup time and day that works well with your schedule. In exchange for your vehicle, you'll receive a cash value from our towing team upon pickup. We'll then tow your car away for FREE within 1-2 business days. As you watch your wreck car get towed into the sunset, you can then move on to the next chapter in your life.
Wreck Your Vehicle for Cash Now!
What happens to my car at an auto wrecking yard?
Your wreck car will be used to its fullest at the wrecking yard so that nothing is wasted. It undergoes a rigorous process to ensure that both the environment and other consumers benefit from the recycling process.
Here's what happens after our professionals tow your car away.
Your car gets a full inspection. At this point, the auto wreckers team will determine if it's better off to be safely dismantled and disposed of or if there are parts that can be recycled.
The junkyard then disposes of your car according to the inspection. All hazardous chemicals and fluids will be drained and properly discarded. This includes antifreeze, brake fluids, transmission fluids, oil, gasoline, and more.
Any recyclable parts like glass and metal will be shipped off to recycling facilities, while useable parts are cleaned and saved for car owners who are looking for affordable parts for DIY repairs. Tires and batteries are common items that are fit for reuse.
The remaining parts are crushed and shredded. After everything useful has been repurposed or recycled, the unusable parts of your vehicle will be crushed and shredded for easy and eco-friendly disposal.
Selling a Car to Wreckers for Cash
Is there a eco-friendly wrecking yard near me?
Is there a eco-friendly auto wrecking yard near me?If you're wondering if it's possible to tow your car from where you are, simply ask us. The chances are good that we can help you since we have five yards around the country to make recycling your car safe and hassle-free.
Right now, there may be scrap cars are sitting in your driveway, taking up space. Why let these vehicles be a burden to you any longer? Atlas Auto is the best eco-friendly wreckers that will give you the best quote for your scrap car.
Contact us today for more information and your free value assessment! To reach us, you can either call 0800997000 or visit our website, www.atlasauto.co.nz. Filling out the online form is easy and can be done at any time of the day.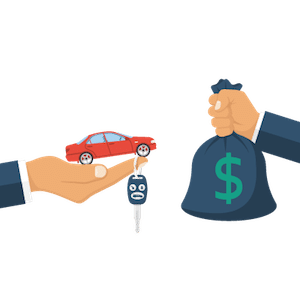 Looking to Sell Your Car? Get Cash for Cars Now!
Atlas Auto is Paying Cash for Cars. Instant Top Cash Paid – Free Pickup – Up-to $12000.